Botulinum toxin conference 2020
Friday  March 13th  2020 – Salons Hoche – PARIS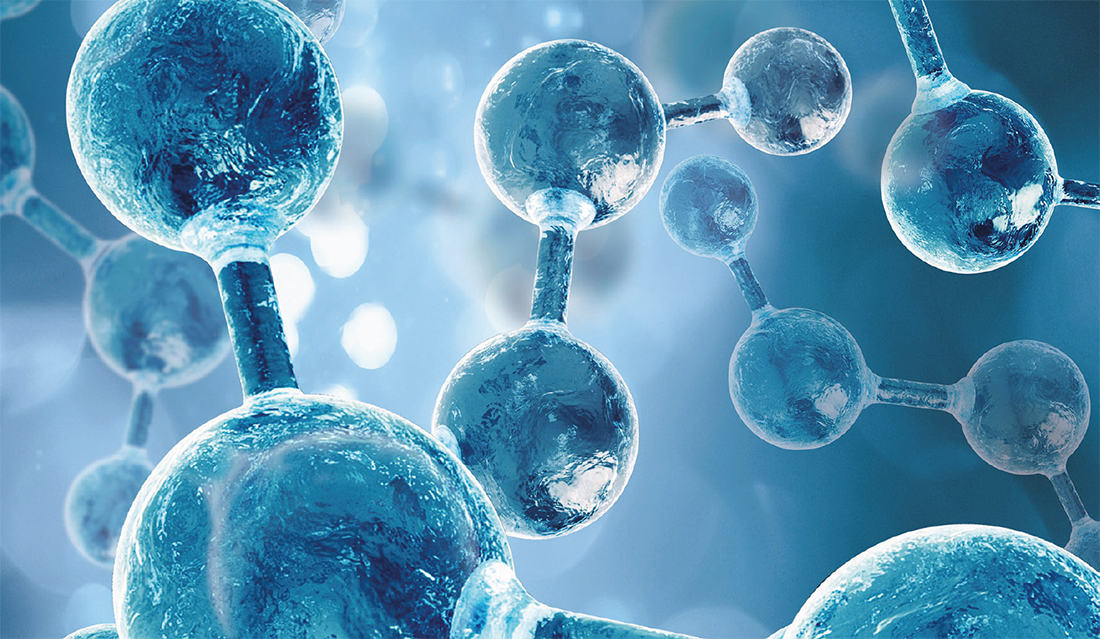 Conference direction
Dr Jérôme Paris
Dr Guillaume Paris
Scientific direction
Scientific board
Pr Gérard  Amarenco (Neuro-Urology)
Dr Martine Baspeyras (Dermatology)
Pr Djamel Bensmail (Physical Medicine & Rehabilitation)
Dr Nicolas Berreni (Gynecology)
Dr Philippe Boudard (ENT & Facial Plastic Surgeon)
Dr Frédéric Braccini (ENT & Facial Plastic Surgeon)
Dr César Cartier (ENT & Facial Plastic Surgeon)
Dr Hugues Cartier (Dermatology)
Dr Isabelle Catoni (Dermatology)
Dr Olivier Claude (Plastic Aesthetic and Reconstructive Surgery)
Pr Cyrille Chossegros (Maxillo-facial Surgery)
Dr Hervé Collado  (Physical Medicine & Rehabilitation)
Dr Jean-Pascal Devailly (Physical Medicine & Rehabilitation)
Dr Arnaud Deveze (ENT & Facial Plastic Surgeon)
Pr Emmanuel Flamand Roze (Neurology)
Pr François Genet (Physical Medicine & Rehabilitation)
Dr Fabien Giausseran (Cosmetic medicine)
Dr Brigitte Girard (Ophtalmology)
Dr Viktor V Gladko (Dermatology)
Dr Charles Joussain (Physical Medicine & Rehabilitation)
Dr Philippe Kestemont (ENT & Facial Plastic Surgeon)
Dr Patrick Klap (ENT & Facial Plastic Surgeon)
Dr Jacques Lagier (Ophtalmology and oculoplasic surgery)
Dr Anne Le Pillouer Prost (Dermatology)
Dr Marie-Hélène Marion (Neurology)
Dr Albertine Marchadier (Plastic Aesthetic and Reconstructive Surgery)
Dr Pascal Mourtialon (Gynecology)
Dr François Niforos (Plastic Aesthetic and Reconstructive Surgery)
Dr Guillaume Paris (Physical Medicine & Rehabilitation)
Dr Jérôme Paris  (ENT & Facial Plastic Surgeon)
Dr Eric Plot (Plastic Aesthetic and Reconstructive Surgery)
Dr Sylvie Poignonec (Plastic Aesthetic and Reconstructive Surgery)
Dr Victorine Quintaine (Physical Medicine & Rehabilitation)
Dr Danièle Ranoux  (Neurology)
Dr Olivier Richard (Maxillo-facial Surgery)
Dr Sophie Sangla (Neurology)
Dr Henri Sabatier (Plastic Aesthetic and Reconstructive Surgery)
Dr Eric Sarfati (Ophtalmology)
Pr Eric Viel (Pain medicine)
Scientific and medical societies
SFORL Société Française d'ORL et de Chirurgie de la Face et du Cou
SFCPEF Société Française de Chirurgie Plastique et Esthétique de la Face
SOPREF Société Ophtalmologique Plastique Reconstructrice Esthétique Française
GDEC -SFD Groupe Dermatologie Esthetique et  Correctrice – Société Française de Dermatologie
ANLFF Association des Neurologues Libéraux de Langue Française
SYFMER Syndicat Français de Médecine Physique et de Réadaptation
ANMSR Association Nationale des Médecins Spécialistes en Rééducation
SFSCMFCO Société Française de Stomatologie  Chirurgie Maxillo-Faciale & Chirurgie Orale
SFTS Société Française de Traumatologie du Sport
SAMCEP Société Avancée de Médecine et Chirurgie Esthétique et Plastique
Scientific institutions
DIU des actes de dermatologie esthétiques : règle de l'art et vigilance (Université Paris-Saclay)
EBAME Ecole des Beaux Arts de la Médecine Esthétique (Bordeaux, France)
FAM Face Aesthetic Masterclass (Marseille – Nice, France)
Fondazione Sanvenero Rosselli (Milan , Italy)
IMSS – Institut Médical Sport Santé (Paris, France)
MINO –  Medical Institute for Continuing Education  –  Moscow State University of Food Production MSUFP (Moscow, Russia)
Toxin Academy (Fribourg, Switzerland)

Plenary room
Chairs : J Paris, G Paris
Lecture
More than 30 years of toxin – Sophie  SANGLA

.
Round table
F Braccini, J-P Devailly, G Castelnovo, B Girard, P Klap, S Malan, S Sangla, B Poulain
Basics of toxin. B Poulain
Medico-economic evaluation. J-P Devailly
Nerve sprouting and toxin   – Brigitte Girard
Indications of US guided injections – J Paris, G Paris, S Malan
Round table: US guided vs électrostimulation guided injections. S Sangla, P Klap, G Castelnovo, F Braccini
.
INDUSTRIAL SYMPOSIUM MERZ
Coffee break
Exhibition visit
Room 2
Physical Medicine & Rehabilitation
Room 3
Cosmetic Medicine and Surgery
  Pharyngo-larynx session

Chair : César CARTIER, Patrick KLAP, Jérôme PARIS

Management of laryngeal dystonia with toxin. Jean-Paul Marie
Toxin and uppertract dysphagia. César Cartier
Rare spasmodic dysphonia : tip and tricks for toxin injection. Patrick Klap
Multiple Sclerosis
Chair : Djamel BENSMAIL, Victorine QUINTAINE

Which early stage patients should be injected? Claire Aymard

Toxin injection  strategy  for spasticity and overactive bladder – Jonathan Levy
Perineural vs intramuscular injection – Alexis Schnitzler VS François Droz Bartholet
  Anatomy and upper third of the face

Chair : Frédéric BRACCINI, Sylvie POIGNONEC
Face muscle applied anatomy. Sophie Converset, Philippe Kestemont
Toxin in the frontal-orbital area : technique optimization. Olivier Claude
Ptosis management with botulinum toxin. Eric Sarfati
TMJ & Mandibular dysfunction
Chair : César CARTIER, Cyrille CHOSSEGROS, Olivier RICHARD
Toxin for post radiation trismus. Christine Bach
Management of oromandibular dystonia. Jacques Majer
Toxin for TMJ  and mandibular dysfunction. Olivier Richard
Future indications of BTA
Chair : Arnaud DEVEZE, Victor GLADKO, Charles JOUSSAIN

Exercise induced laryngeal obstruction and toxin – Marie Mailly
Toxin and gynaecological indications – Pascal Mourtialon
Axillary and plantar hyperhydrosis – Albertine Marchadier
Myocardial toxin injection and cardia dysrhythmia – Emmanuelle Florens
Future skin indication of Botulinum toxin – Victor Gladko
Lower third of the face and neck
Chair : Olivier CLAUDE, François NIFOROS

Applied anatomy of the neck and lower third. Philippe Garcia
Toxin in the nose and peri-oral area. Frédéric Braccini
Threads and toxin for symetrization of the lower third of the face. Sylvie Poignonec
Non surgical management of the aging neck. François Niforos
Plenary room
Mutlidisciplinary session
Chair : Patrick KLAP, Giovanni CASTELNOVO, Jérôme PARIS
.
Botulinum toxin and salivary glands
Botulinum toxin and hypersialorrhea. Giovanni Castelnovo
Botulinum toxin and obstructive salivary disorders. Cyrille Chossegros
Frey Syndrome, postoperative complications of salivary glands surgery and toxin. Jérôme Paris
.
.
INDUSTRIAL SYMPOSIUM IPSEN
Coffee break
Exhibition visit
Face symmetrization
Chair : Sophie CONVERSET, Brigitte GIRARD, Jérôme PARIS
Anatomy and face symmetrization. Sophie Converset, Philippe Kestemont
Hemifacial spasm and blepharospasm. Brigitte Girard
Periorbital and glance symmetrization. David Schapiro
Movement disorders – Parkinson syndromes

Chair :  Jean-Michel GRACIES, Emmanuel FLAMAND ROZE

Neuro-urology and toxin –  Charles Joussain
Toxin and essential tremor – Jean Marc Trocello
Parkinson syndromes and toxin –  Nicolas Bayle
Toxin, Skin and Cicatrization
Chair : Isabelle CATONI, Hugues CARTIER
Skin healing and toxin. Hugues Cartier
Toxin and off label dermatological indications, review of literature. Maryam Miladi
True or false about toxin? review of the scientific literature. Isabelle Catoni

What about chinese toxins in private practice? Maryam Miladi
Pain and toxin
Chair : Giovanni CASTELNOVO, Eric VIEL, Danièle RANOUX
Botulinum toxin and headache. Danièle Ranoux
Neuropathic pain and toxin. Eric Viel
Trigeminal neuralgia, new therapeutic approach. Arnaud Devèze
Sport medicine and joints
Chairs : Hervé COLLADO, Guillaume PARIS
Arthrosis : toxine, PRP or hyaluronic acid? Hervé Collado, Christian Couturier, Guillaume Paris
Ilio psoas impingement after THA : interest of botulinum toxin? Frédéric Sailhan, Jennifer Zauderer
Difficult cases in cosmetic toxin injections

Chair : Frédéric BRACCINI, Isabelle CATONI, Sophie CONVERSET, Philippe KESTEMONT, Eric PLOT

Case reports : how to manage bunny lines?
Case reports : how to avoid eyebrow ptosis?
Case reports : How to manage peri-oral bar code?
Case reports : how to manage the gummy smile?
Case reports : how to inject the DAO?
Mindfulness myomodulation and face relaxation. Sylvie Lefranc
Venue :
LES SALONS HOCHE
9, avenue Hoche
75008 PARIS
 Logistic agency :


ATELIER PHÉNIX
-Event Agency-
41 rue Docteur Morucci
13006 Marseille – France
E-mail: nfontant@aphenix.com
Tél.: + 33 4 91 37 50 83
Site internet: www.aphenix.com
Site internet : www.toxine-botulique.com
Registration :
includes scientific sessions, coffee breaks and lunch
Until January 31st 2020 :  120 €
February 1st to 21st 2020: 140 €
from February 22nd 2020 and onsite : 150 €
Cancellation policy :
Cancellation request to be sent to : nfontant@aphenix.com
Between  november 1st 2019 and january 31st 2020  : 80 % of fees
As from february 1st 2020 : No reimbursement